I have two areas that pose problems for lawn and this weekend I did something about it. One area I have placed raised beds such that I can't get a lawn mower in there and the other is shaded all but 2 hours of the late afternoon. Oh and did I mention I HATE lawns?
Friday a local tree service delivered 6 cubic yards of mulch.
In the area of my raised beds I'll try out the Back to Eden style of veg gardening.
First I ripped up all the grass and violets I could. This was easy as we had three inches of rain in the previous eight hours.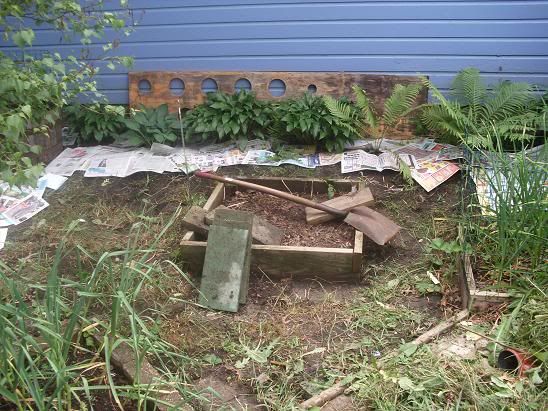 Then I spread the whole contents of my compost pile from last year over it (just under a cubic yard)
Followed by a layer of news print - three or four sheets with overlaping of sheets
Then a heavy layer of mulch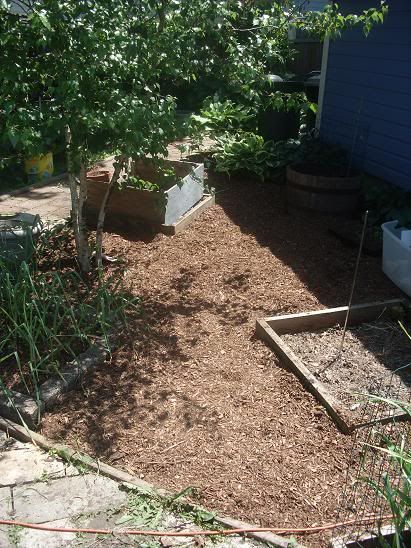 In the shaded area I scalped it with the lawn mower then covered the ground with corrugated cardboard and three or four inches of mulch.
This year in the new big veg bed I will plant winter squash (butternut) in the yet empty raised bed and let the vines run over the whole area. There are three other raised beds in there one with potatoes (russian banana) and the other two have hardneck garlic. When the garlic is done I will rotate broccoli and brussles sprouts in.